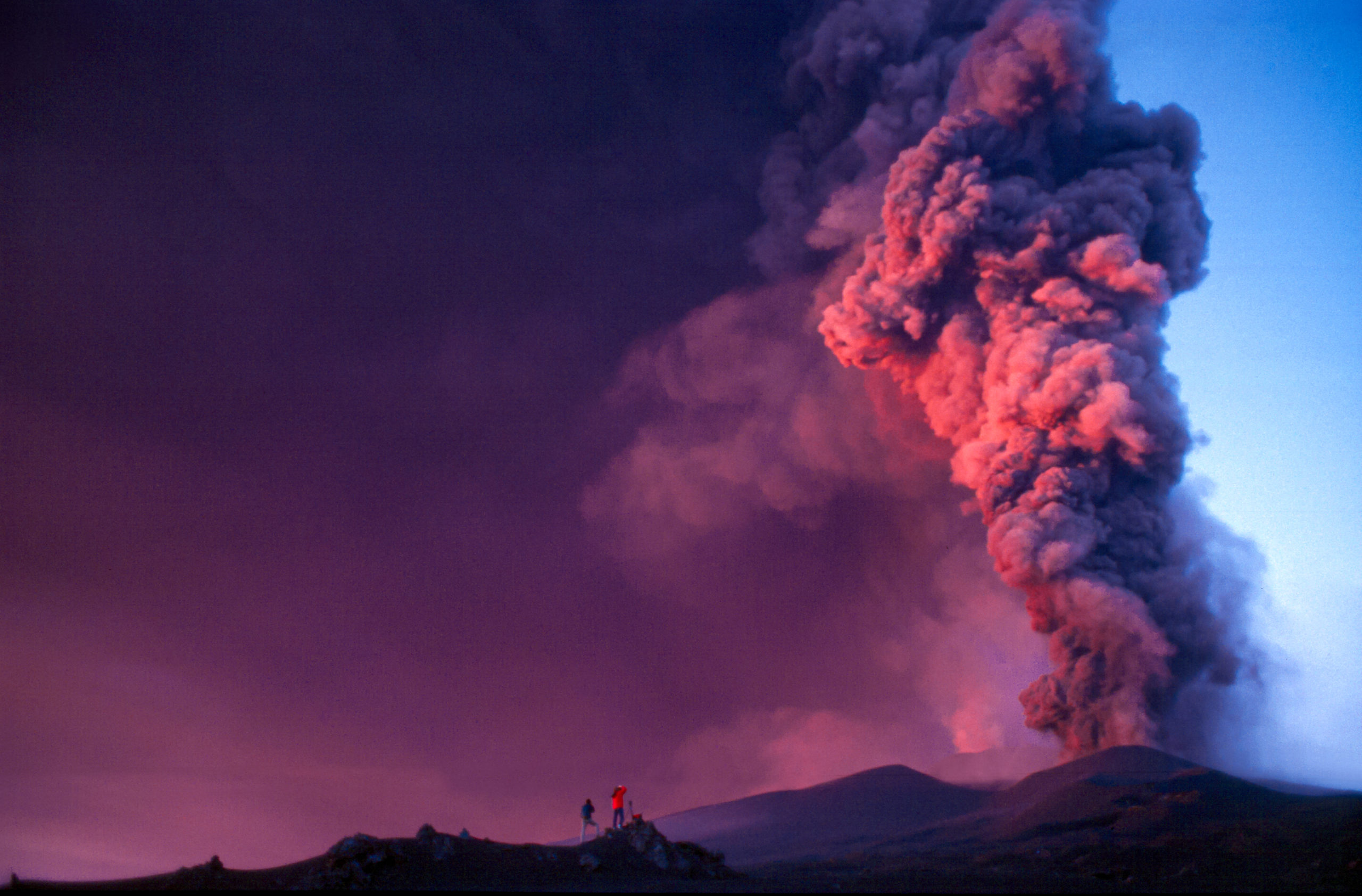 Dates:
13.9. – 21.9.2022, 22.9. – 30.9.2022, 25.02. – 05.03.2023 & 23.10. – 30.10.2023
Price: 2390€ (double, single: +250€) Money back if cancelled due to Covid.
17.10. – 22.10.2022 with Destination Red Bull (fully booked)
99% lava guarantee!!! Would you like to see an active volcano up close? Then, we have your dream trip! Come with us to Sicily to marvel at Stromboli and Etna, magical places where the violence and primal force of nature can be felt in the immediate vicinity in Europe, where people pray the rosary
during eruptions to stop the lava flows.
Your adventure awaits!
Picturesque islands, traditional villages where time stands still, turquoise sea, authentic people: the trip offers memorable moments and great photo opportunities at every corner. Your guide Ulla spices your experience with interesting information, from geology to Sicilian way of life. And of course, with lots of tips for good photos: How do you take night photos of the erupting volcano? How do you take half-half underwater photos? How do you work with filters? What is the best way to approach people? A journey awaits you with many highlights and maybe the picture of your lifetime.
Included: 9 days photo workshop, 8 nights with half board, transfers, guides, entrance fees
Highlights:
Experience Stromboli volcano at night: Ascent with a guide

The island of Stromboli, its buildings and inhabitants

Boat trip between the Aeolian Islands

Ascent of Mount Etna and sunset on Mount Etna

Lava cave on Etna

Historic Taormina with sunset at Isola Bella

The Sicilian way of life and good food

Accommodation with volcano view and/or sea view (Etna and Stromboli)

Small and familiar tour group with a maximum of 8 participants 

Your tour guide Ulla Lohmann